«In February 2015 I recieved a call from Benni Zanon, a good snowboard buddy of mine. He invited me to join him on a freeride trip to Iceland. It didn't take him long time to convince me. As the time went by, some more people joined us and in the end, we had not only set up a good crew, we created a project for a proper film about freeriding in Iceland»
We made our mission clear. Exploring the northern part of Iceland and shoot a short movie about snowboarding and freeriding in Iceland. Our area of interest is called the «Troll Peninsula», a mythical place with rugged mountains and incredible lines, going straight down to the sea. Everyone was very curious about this place, as no one of us has ever been there. We couldn't wait to finally ride some Icelandic lines.
With only two small ski fields in the area, the important item in our boardbags would be a Splitboard, another important thing if you go to Iceland is, warm clothes. It can get really cold and windy up there. Fully prepared we took off and got our trip started in the middle of April to explore this beautiful island high up north close to the arctic circle.
We got our first view on Iceland out of the airplane. It was a picture perfect bluebird day as we flew over the Vatnajökull. The biggest ice cap in Europe. With an unbelievable size of 8,100 km2 and a maximum thickness of 1.000m it looked like a giant ocean of ice from the plane. What a crazy place we thought. Benni and Sebi started their trip a day earlier and already organized a rental car. They picked us up from the airport and we wasted no time to driving up to the north, where we got straight into a big winter storm. Welcome to Iceland. Fortunately we made it to Akureyri, the biggest town of the north and a good starting point to undertake trips to the northern tip of Iceland.
Our first snow contact was a harsh one, with strong winds up to 80km/h we almost got blown down from the mountain. Very typical weather here in Iceland, the locals told us. On the next day the storm left and we drove up to the very northern part of the «Troll Peninsula». The plan was to do some warming-up with hike & rides next to the street.
It's not long time, since Iceland build this new road connecting the small fishing villages Olasfsjördur and Siglufjördur. The good thing about this new road – it goes straight through the incredible mountains with its insane lines. Finally, we decided to hike into a promising looking bowl, which had enough lines for all of us. After a 2hour splitboard hike, we found ourselfs on the top of a peak with amazing views down to the ocean and great freeride terrain below us. Dropping-in, our first good run in Iceland.
To see what happened on the rest of the trip and to find out about freeriding in Iceland, you will have to wait until the movie will be released.
A Big thanks goes to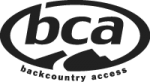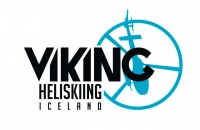 ---
Details